Bitcoin price outlook over the longer term will be significantly higher due to the ongoing accumulation that has lasted over 214 days.
The co-founder of leading analytics platform Glassnode says higher prices for Bitcoin are inevitable as BTC leaves exchanges at historic levels.
Yann Allemann tells his 52,700 Twitter followers that he's looking at Bitcoin's net unrealized profit/loss (NUPL) metric to determine whether market participants are in a state of profit or loss.
According to Allemann, Bitcoin is long-term bullish as the metric is in an uptrend, suggesting investors are taking profits at a slower rate than the growth of the market.
"Short-term BTC is fragile. Long-term higher prices are inevitable."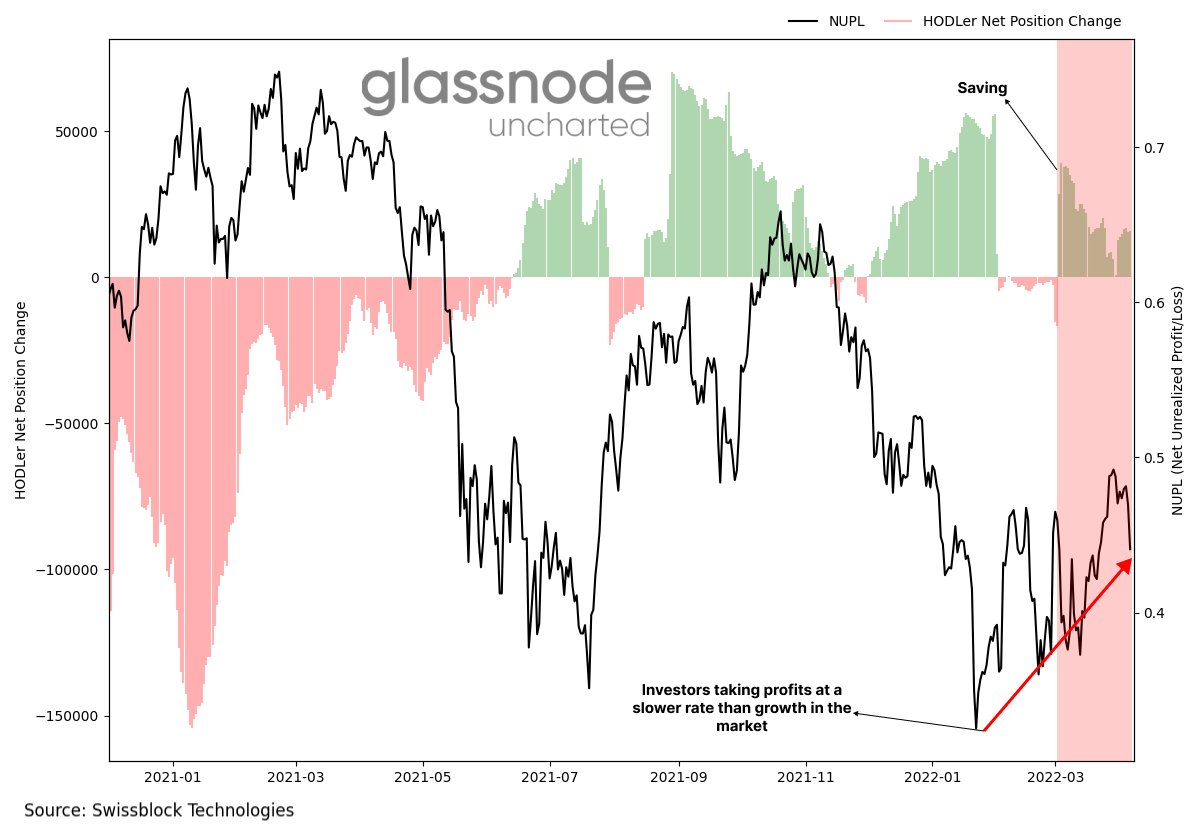 The Glassnode executive also points to the rising trend where market participants are holding or saving BTC instead of unloading their stacks.
"Bitcoin saving behavior is gaining ground."
Allemann adds that the tendency of BTC investors to hold onto their stacks is clearer when looking at longer-term metrics. According to the Glassnode co-founder, the illiquid supply of Bitcoin has been on an uptrend in the last six months, suggesting massive accumulation.
"Bitcoin's illiquid supply has been increasing for the past 214 days. Surpassing the 2020 accumulation.
BTC selling pressure is fading. See for yourself."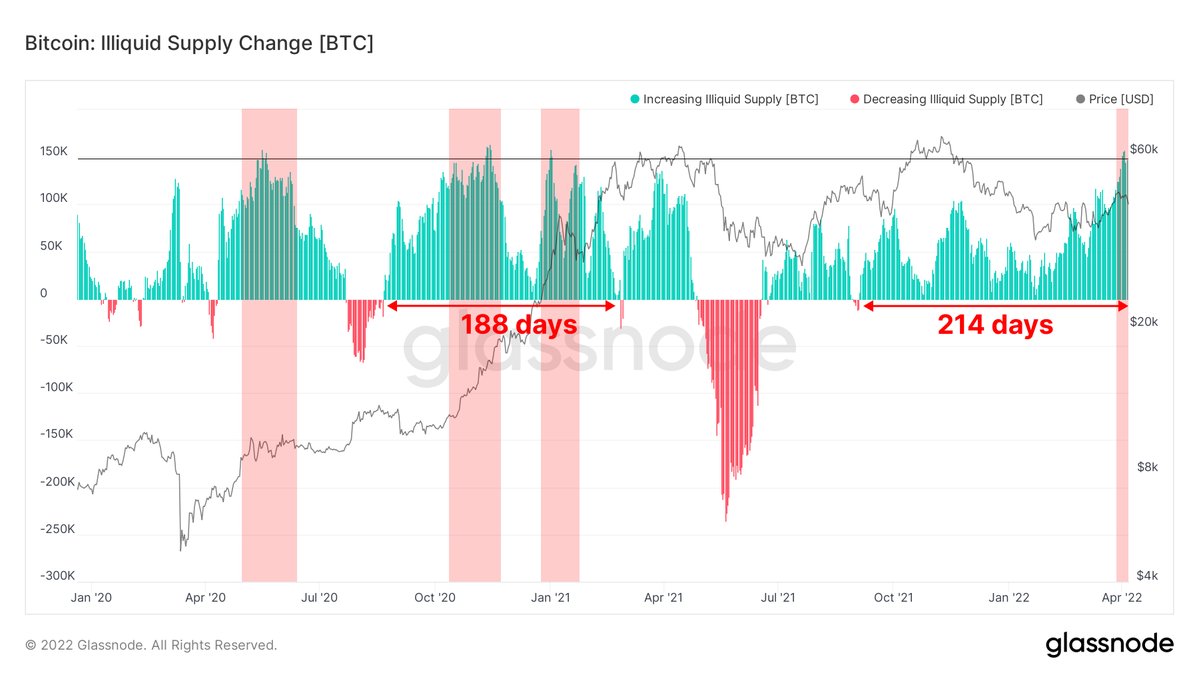 Allemann is also looking at exchange outflows to see the scale of BTC accumulation. Allemann highlights that over $4 billion worth of Bitcoin is leaving exchanges every month, a historic number rarely seen in the past.
"Bitcoin exchange outflow volume recently hit a rate of 96,200 BTC per month.
Aggregate exchange outflows of this magnitude have only been seen on a handful of occasions through history, with most being after the March 2020 liquidity crisis."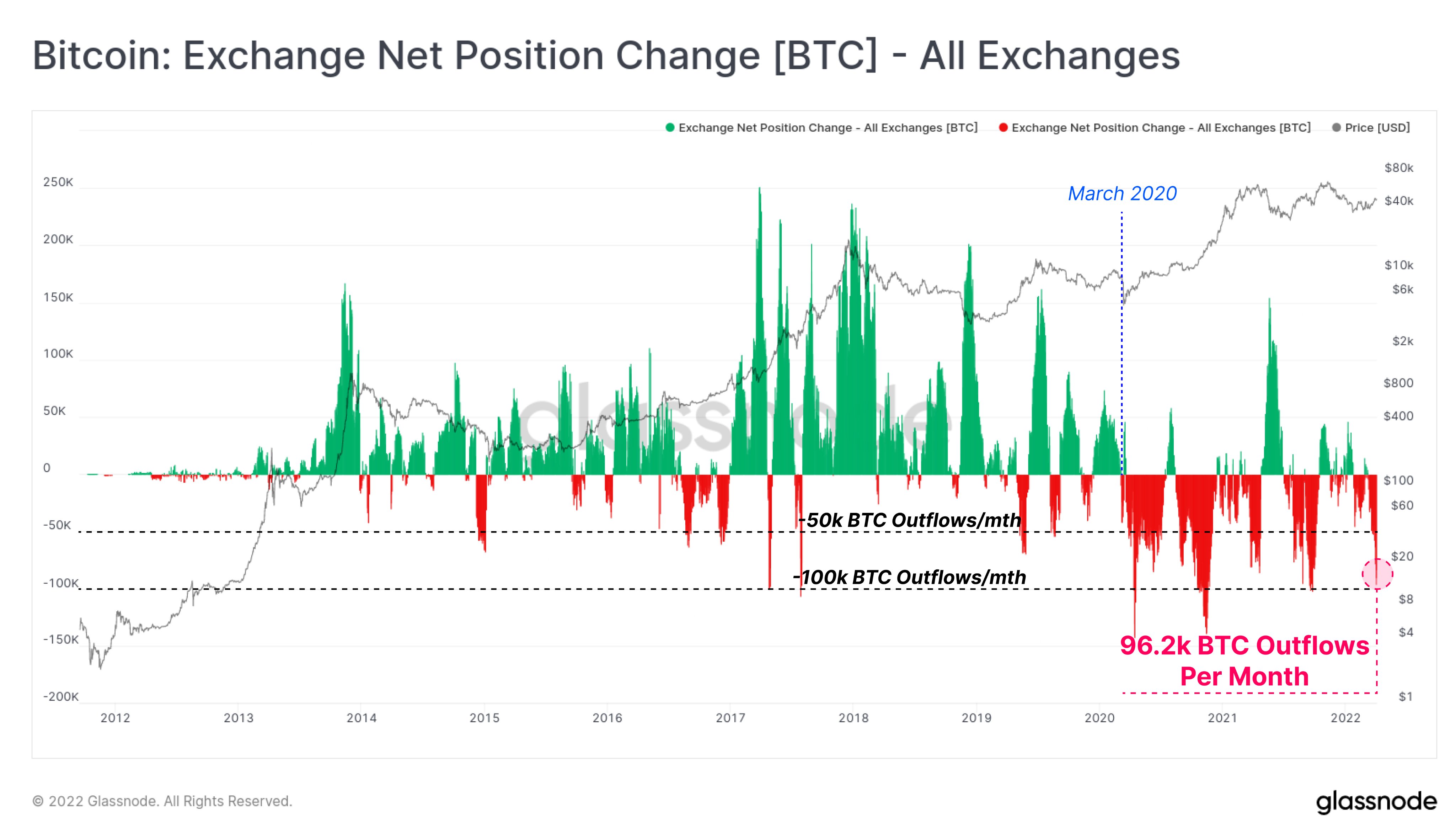 In March 2020, Bitcoin carved a bottom at around $3,800 before igniting a bull market that sent BTC to around $65,000 by April 2021.
Featured Image: Shutterstock/Mia Stendal/Chuenmanuse