Terra(Luna) is expected to outperform Bitcoin according to Altcoin Sherpa tweet. He warns against shorting the ETH rival with Bitcoin potentially showing early signs of strength and possible divergence from stock markets.
A closely followed crypto analyst is telling traders to think twice about trying to short sell one red-hot Ethereum competitor.
The pseudonymous analyst known as Altcoin Sherpa tells his 169,000 followers on Twitter that he expects Terra (LUNA) to wildly outperform Bitcoin every time BTC sees a price spike.
"LUNA: Once again, this is a good example of why you shouldn't short this type of coin typically.
It's going to be way stronger than everything else on both up/down moves for BTC. There are way better coins to short than this IMO. I never got my entry unfortunately."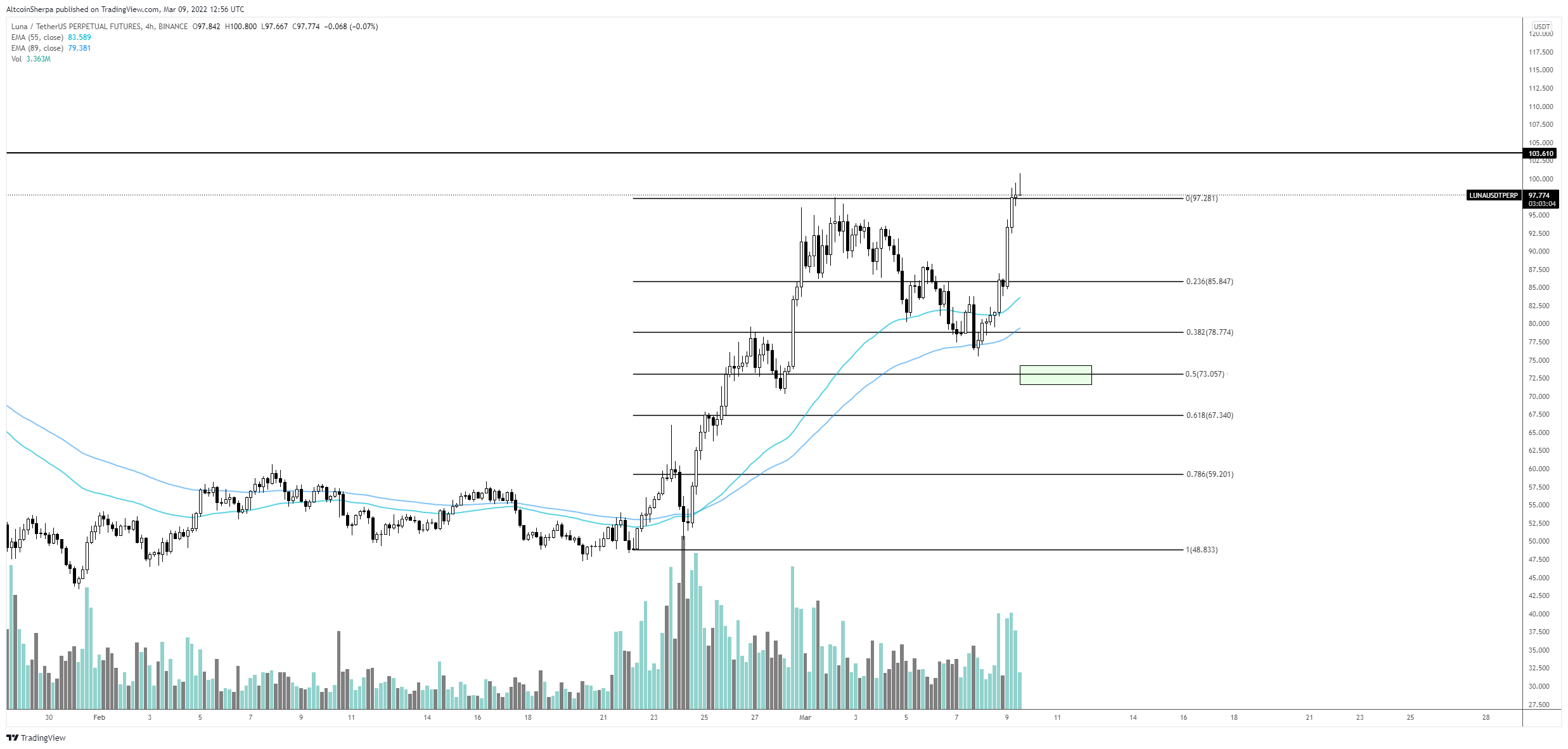 At time of writing, Terra (LUNA) is one of the best performing major crypto assets, currently up over 25% in the last 24 hours.
Looking at Bitcoin, the analyst says he's waiting to see a clean run through the $45,000 range before flipping totally bullish, otherwise a break below $34,000 may also be in play.
"BTC: I'm still mostly doing nothing until we see a break of these two levels. Still higher lows and lower highs. Good day today but nothing has changed in my eyes. The longer this stays in this area, the more bullish it is IMO."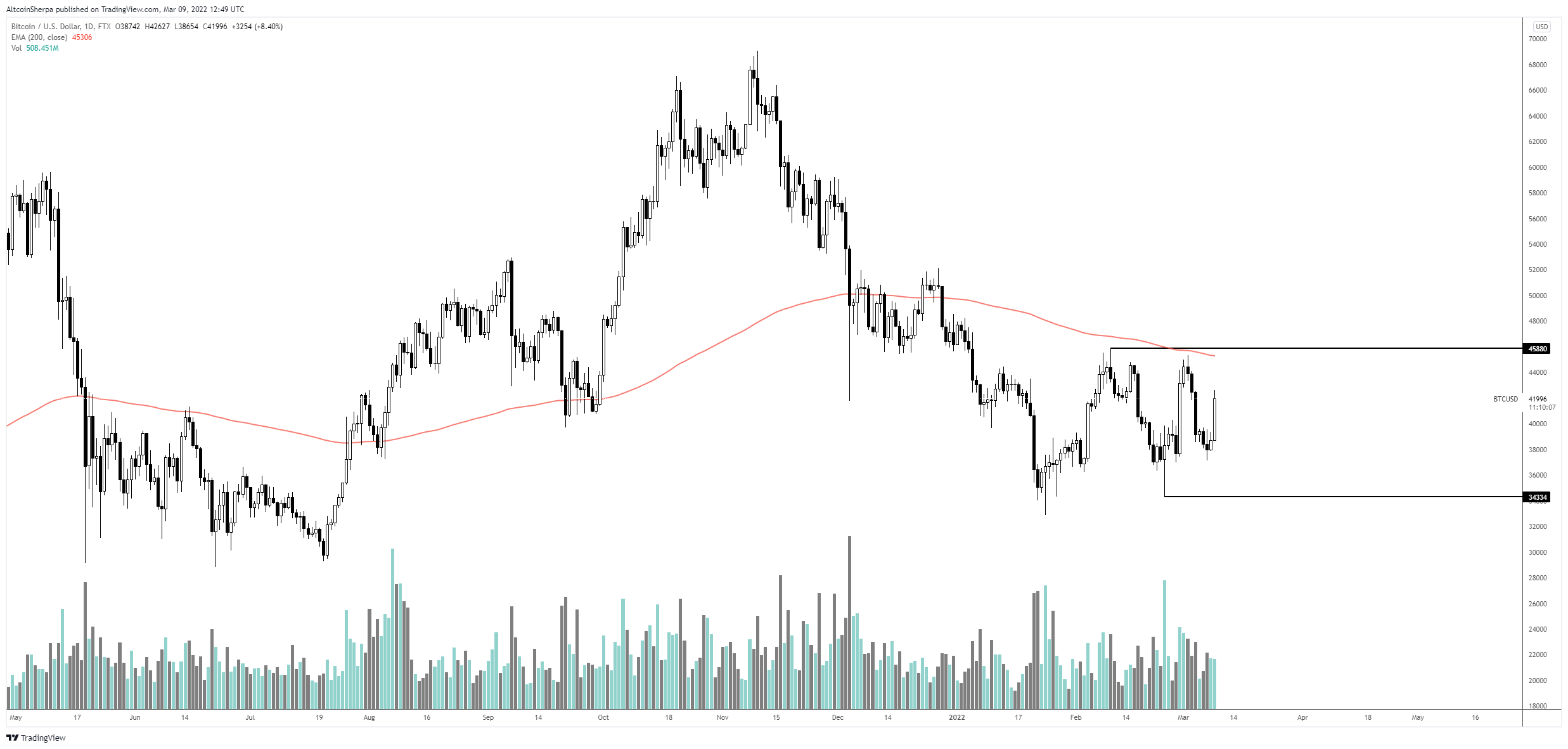 While Altcoin Sherpa says that he's still open to the possibility of a "shake-out" scenario for Bitcoin, he also sees early signs of a trend reversal shaping up in BTC.
"Also seeing ramped up volatility which is nice to see- it's a change from that grind down and also shows a possible end soon. High volatility usually means a potential trend change soon. That said, this is still a high time frame bearish market structure."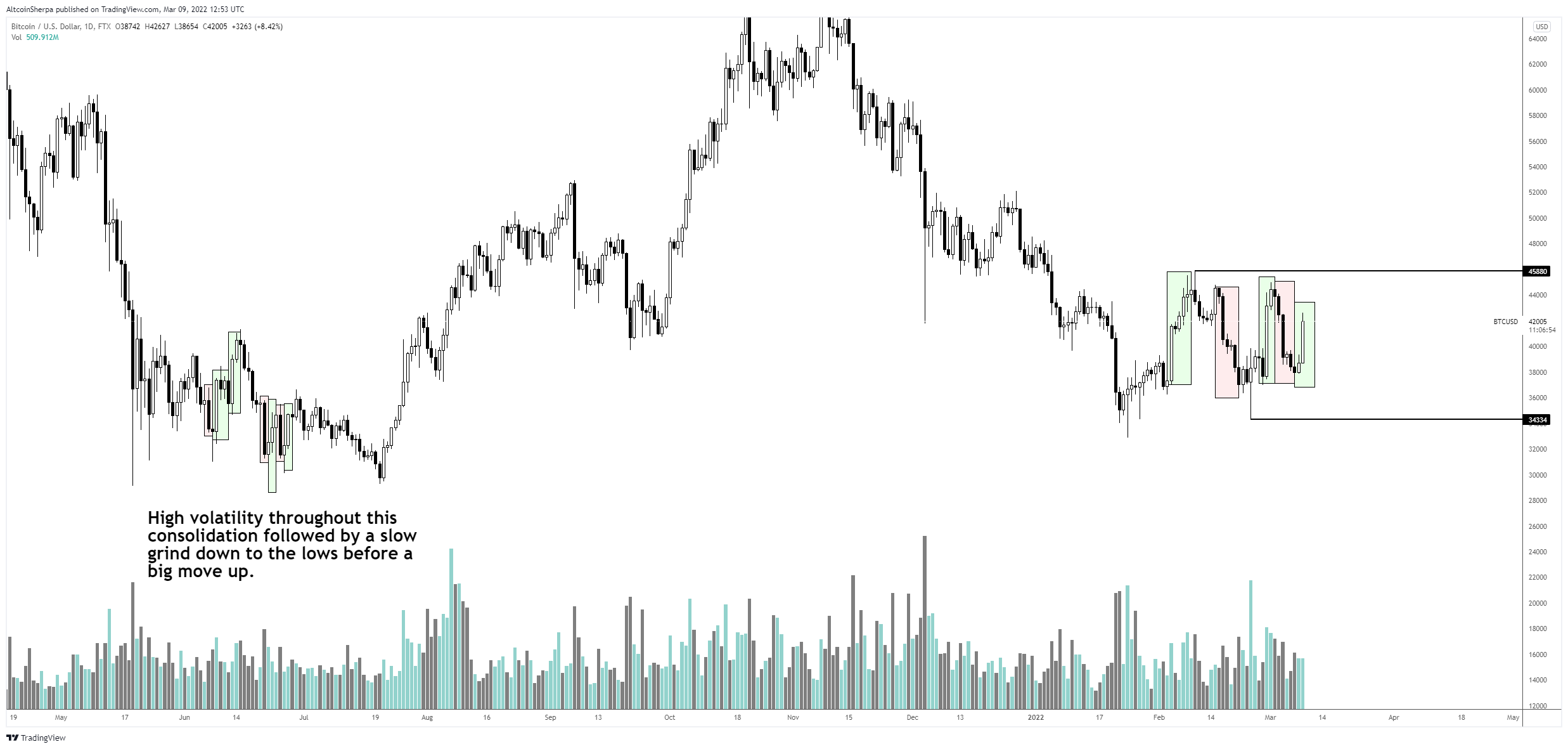 Via this site dailyhodl.com