Bitcoin appears to be consolidating based on illiquid holdings by long term holders. Charts suggest a coming bull trap before heading lower to a bottom around $29k.
A pair of closely tracked crypto strategists are warning that Bitcoin (BTC) is gearing up for a severe corrective event that could send BTC close to the $30,000 price area.
Pseudonymous crypto analyst Smart Contracter tells his 205,500 Twitter followers that he sees Bitcoin setting a bull trap at $42,000 in the coming days before pulling back to $29,000.
"BTC looking like redistribution here. I reckon we go sideways for probably another 10 days or so and then get a final capitulation washout. Then we long."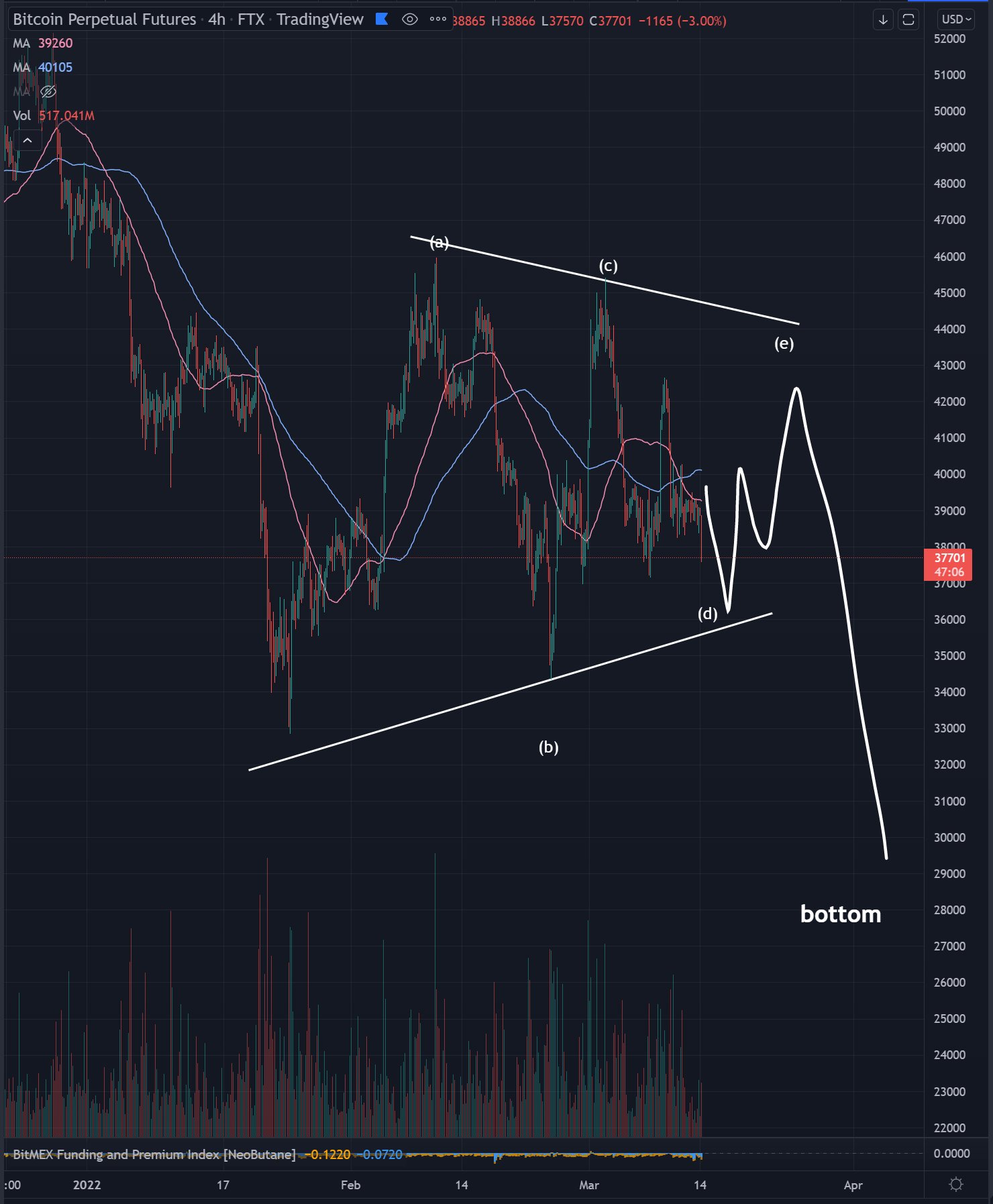 Fellow crypto analyst Altcoin Psycho shares the same bearish view.
In a new strategy session, the crypto strategist says one of the things that he's looking for in BTC is a massive liquidation event that flushes out excessive leverage in the market similar to what happened to Bitcoin in June 2021.
"If we can go below here [$32,000], I'm going to go risk on pretty heavy. Now there's a good chance that we could go much lower. There's a good chance that that might not repeat in June of last year, but if there's anywhere out of this current situation, out of this current scenario to bet big and to try to buy some blood in the markets, it would be around this level [$30,000]."
While both traders see one final capitulation event, they also believe that Bitcoin will likely bottom out after the correction.
I
via this site dailyhodl.com
Featured Image: Shutterstock/INelson